Some (not all) marketing agencies guarantee results. But should you believe in a marketing agency guarantee? We look at how businesses can navigate tricky waters and hire the right agency.
"Will you guarantee results for my campaign?" A potential client threw this question at us during a recent interaction. We weren't surprised as this isn't the first time we have encountered this question, and it surely won't be the last. Marketing guarantees are being sold like pancakes in the digital marketing industry.
Coming back to the client, before we could explain to him the fallacy of marketing agency guarantee, he stated with pride – "X Agency has promised to put my website on top of the search results along with 500 fresh leads every month." The client said he expected more from us and wouldn't lend an ear to any other argument. It was the end of the conversation, as there was no way we could outdo X Agency on the promises and deliverables.
Why Marketing Guarantee Sells?
We all love guarantees, don't we? A 30-day money-back guarantee is a reassurance when subscribing to an online service. Similarly, the option to return a product within the trial period adds to your peace of mind. Thus, the client wasn't off the mark in his quest for a marketing guarantee. Another agency had promised him the moon; all he wanted was the sun and a few stars for the same price!
Whether real or perceived, most consumers love to hear the term 'guarantee' when investing their money in a service. Most of them seldom care about the roadblocks in holding companies accountable when products or services don't live up to their promises or guarantees. In digital marketing, fly-by-night operators exploit this quest for guarantees and take their clients for a ride.
Why do Clients Seek a Marketing Agency Guarantee?
Having dealt with hundreds of clients in the past, we believe the quest for marketing guarantee arises due to the following three reasons –
Clients have no idea how digital marketing works nor that marketing in general is not 'magic'
An agency in the past has cheated them, and they want reassurance
The client has a high level of fear about the success of the campaign
How Do We Deal With It?    
When asked about marketing guarantees, we dig deep to understand the rationale behind the client's demand. If they lack knowledge of how the world of digital marketing works, we do our best to explain to them the process of managing campaigns. Clients who have had bad experiences with their former marketing agencies are slightly difficult to convince as they'd take none of the arguments and logic and only seek ROI.
It is the third category of clients who are hardest to convince. They always live with a sense of fear of committing an error in their campaigns. Hence, the word 'guarantee' works like oxygen to them. Another matter is that with their small marketing budget, such companies are always in a disadvantageous position to take on the bigger rivals who may be spending 100X on their marketing campaigns.
Despite this, many small businesses believe in these guarantees and take them at face value. These investments are less, and hence there isn't much to lose. They live with the gratification of having done something to promote their businesses with the help of an agency that guarantees them results, however intangible they may be.
What Can You Do To Overcome The Marketing Guarantee Fallacy?
Choosing an agency for your marketing campaign is easier said than done. There are thousands of agencies that attract clients with guarantees. You should avoid falling into this trap. Here are a few tips on how you can avoid these agencies. 
Marketing Guarantees are Impossible
Talk to the most celebrated marketers worldwide; none of them will guarantee your success. The reason is simple – while an agency can do everything under the sun to promote your brand and generate leads, they have no control over external factors. For instance, your competitor may be spending more on an aggressive campaign, or poor ratings of the past may handicap your brand.
The job of any marketer is to improve your base in terms of visibility, rankings, lead generation, etc. They are committed to promoting your business in front of the right audience and giving more leads to your sales team. However, it is impossible to guarantee X number of leads per month or top ranking on the search engine result pages.
Don't Fall for Meaningless Promises
The golden rule to a successful digital marketing campaign is to never fall for marketing guarantees. For instance, if an agency promises $100,000 revenue growth for a campaign worth $1000, that's a lie you should never believe. Similarly, if the agency promises to double the traffic to your website, it may not make a difference to the business unless these are your target audience. If you sell marine insurance, people looking for travel insurance plans don't add to your growth.
Fly-by-the-night agencies lure clients with the cheapest marketing plans and guarantees. It is an easy sell when clients expect the moon without paying for it. As they say in the marketing world, when the promises are too good to be true, you shouldn't perhaps believe them. Work with an agency that delivers results rather than one that sells you a "guarantee."
Always Look At Past Results
Take marketing agency guarantee with a pinch of salt. When you plan to sign up an agency for your campaign, look at their past results. Request the agency to share their past results and case studies. A professional company won't shy away from sharing its success stories and the names of the clients whose campaigns they have worked on in the past.
Background research is too important a step for one to overlook when you are planning to hire an agency for your campaign. This process helps you choose agencies with a proven track record and keep the fly-by-night operators away.
Don't Be Fooled By ROI Promises
Yes, ROI is important in marketing and perhaps the most widely used metric to measure the success of a campaign. It is vital to choose an agency that promises you a believable ROI. You may be in talks with multiple agencies, and each one comes up with ROI promises for your campaign. Set the same goals while negotiating with different agencies and ask them for the projected ROI.
Let's assume three agencies have promised you an ROI of $100,000 for a marketing package of $2,000, $5,000, and $20,000, respectively. The first agency promises you a 4900% return on your investment. The second and third promise you 1900% and 400%. You'd want to hire the first agency, as who doesn't love a 4900% ROI? But is it possible? Even a 400% ROI is good if the agency can deliver on it. Don't be fooled by bogus ROI promises and end up with heartbreak. Be rational in your expectations and spend slowly on the campaign based on the ROI you see.
What Can Marketing Agencies Guarantee? 

Marketing agencies can guarantee many things beyond numbers, which you should look for while hiring them. Here are some of the guarantees you should be asking for while hiring an agency to handle your campaign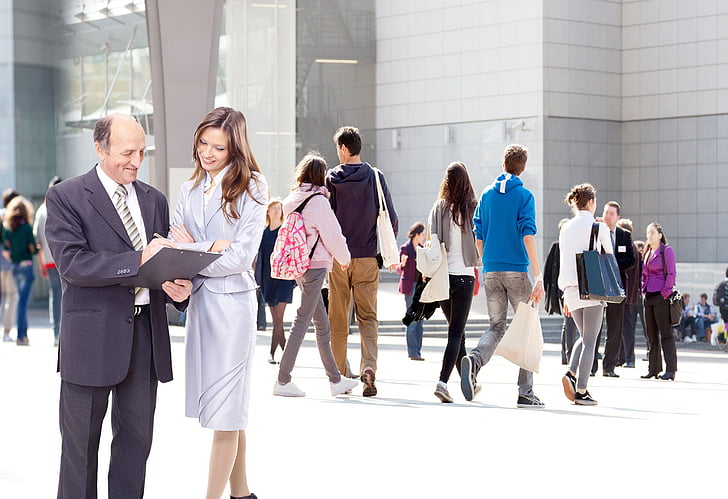 Expertise & Deliverables
The agency you choose must guarantee expertise and deliverables. For instance, if you hire them for PPC marketing, they must have a team specializing in PPC marketing. Similarly, on the deliverables, if they guarantee you 10 social media posts a week, they must meet those promises.
Process
The agency must have the proper process to handle your campaign. The agency should have contingency plans to handle unforeseen situations and have solid quality and client privacy checks. Their creative, technical, and support teams should work in a union to manage your campaign.
Client Communication
Communication is critical in a marketing campaign. The agency should have an open line of communication and always keep you updated on the progress of your campaign.
Final Take
In summary, a marketing agency guarantee is the biggest lie ever told. Digital marketing is a dynamic ecosystem where the success of your campaign rests on multiple factors. Working with a professional agency brings expertise and a result-oriented approach that ensures increased visibility and high ROI for your campaign. An agency worth its salt doesn't guarantee results but promises to drive your business forward.
On your part, you must look at an agency as your business growth partner instead of a company that sells a product with guarantees. It would help if you worked closely to take your message to the masses. Share your goals and let them work the magic with their expertise. Set a realistic budget for your goals, as every dollar spent on marketing can fetch you many dollars worth of business. If you don't open your purse, don't expect the rewards either.
If you are looking for an agency that doesn't deceive you with "guarantees" and instead shows measurable results, we at Cyrusson Inc. fit into your bill. We are a full-stack Boutique marketing agency specializing in delivering growth to small businesses. Reach us today, and we shall set your campaign on the right course.